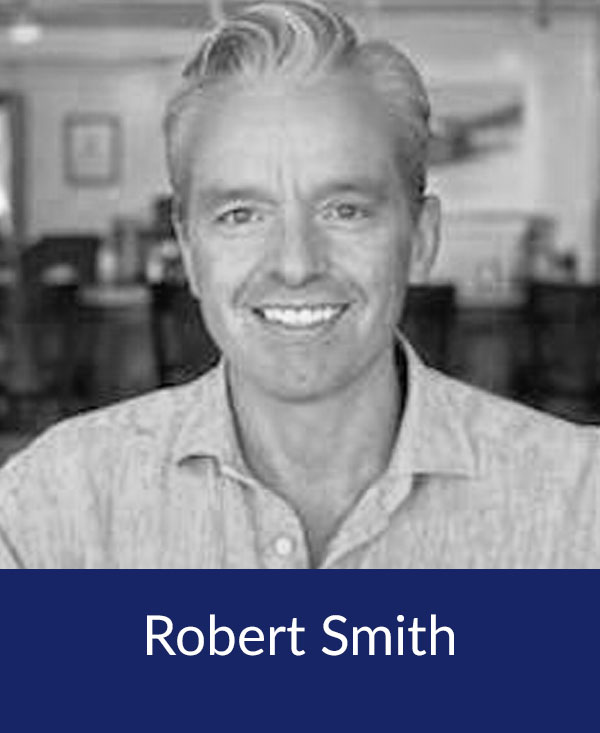 Robert Smith entered Wall Street over 20 years ago, following in the footsteps of four generations of family members who worked in the investment industry before him.
Early in his career, Robert managed proprietary capital and traders at the world's leading proprietary trading firm and at the world's largest market making firm, achieving 66 months of consecutive profitability.
After witnessing the attacks on New York's World Trade Center, something shifted in Robert and it was not long before he retired from trading to pursue a meaningful career with human connection. He identified early on working in institutional sales that family offices were underserved by most investment banks and there was a strong appetite for impact. Over the next 10 years, Robert built equity capital markets and international equities divisions at boutique investment banks, serving impact investors globally and participating in more than 200 private placements and public offerings.
In 2014, having built a trusted network, Robert founded ICV to connect family offices and institutional investors in collaborate and safe environments to evaluate opportunities that create a social impact beyond a financial return. Since its founding, ICV has hosted 30 invitation-only events around the world; ICV leads 12 nonprofit initiatives focused on health, inner and outer peace, global security, gender equality, education, sustainable communities, indigenous peoples, and planet regeneration; and, ICV is a general partner of two healthcare-focused investment funds.
Today, Robert serves on the Sustainable Investing Advisory Board of the United Nations Capital Development Fund (UNCDF), which makes public and private finance work for the poor in the world's 47 Least Developed Countries (LDCs).
Robert serves as Business Strategy Advisor to New Frontier Bio, a multi-asset holding company, which leverages the long-term involvement of the Joseph P. Kennedy family in healthcare, to identify, finance and develop novel medical technologies from inception through clinical proof of concept.
Robert serves as a member of the President's Leadership Council of Thomas Jefferson University and Jefferson Health, the largest academic medical center in Philadelphia and recently named 16th on U.S. News & World Report's 2017-2018 Best Hospitals Honor Roll, a distinction awarded to just 20 hospitals in the U.S.