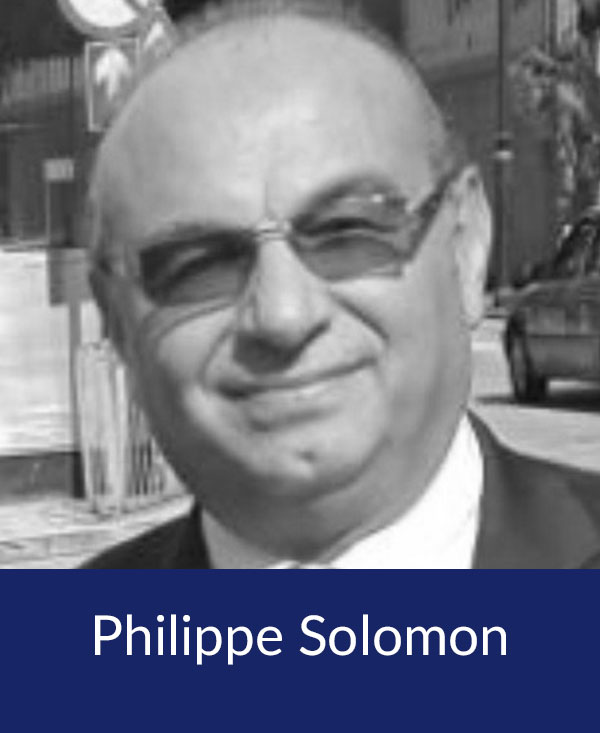 Philippe Solomon's field of activity is focused on International Relation specializing in parallel Diplomacy and strategic advice to Governments mainly in Africa and the Middle East for the sake of peace and security.
Philippe Solomon has been active in initiating relations between Israel and Muslim African countries, and has advised the Presidents of South Africa, Chad, Guinea-Bissau, Congo, Senegal, Nigeria, Ghana, Tunisia, Sudan, Libya in solving regional and International crises.
Educated in the United Kingdom, Philippe Solomon graduated from law university in Paris, France before going into the private sector.