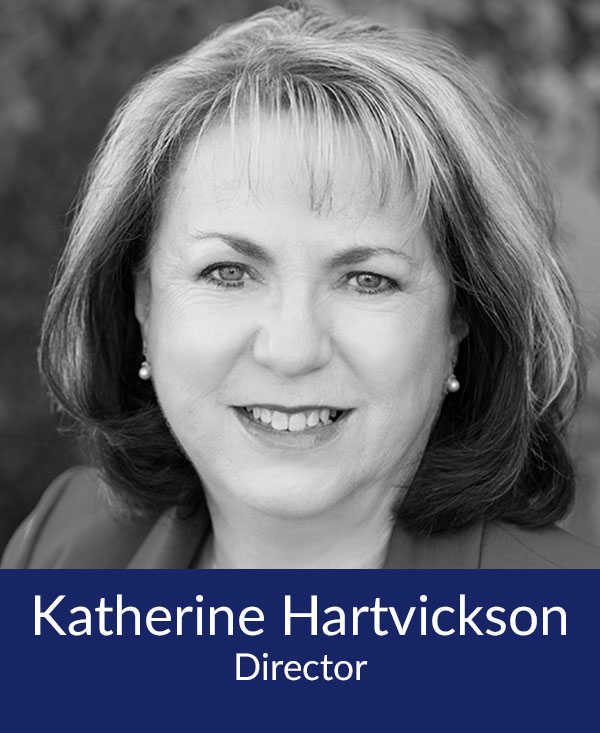 Katherine Hartvickson serves as the Director – Human Resources.  She earned her Bachelor of Science degree in Human Resources & Organizational Development from the University of San Francisco in California. After serving in global human resources leadership positions with several major corporations including American Standard, Blue Diamond Almond Growers, Campbell Soup and Trane/Ingersoll Rand, she left the corporate world to help others build their businesses and create sustainable, responsible companies that people want to work for and others want to buy from.
She is a certified HR professional and leadership coach with decades of firsthand experience leading employees from the washrooms to the boardrooms around the world and adapts that knowledge to help business owners and entrepreneurs get the best from their teams and avoid the burnout. With her help, they learn critical leadership skills and develop a winning mindset that sets them up for long-term success.
She is a member of the Women's Fund of Smith County, which is committed to working together locally and globally in the belief that Together is Better and through collective giving, we transform our community by funding programs that enrich the lives of women and children.