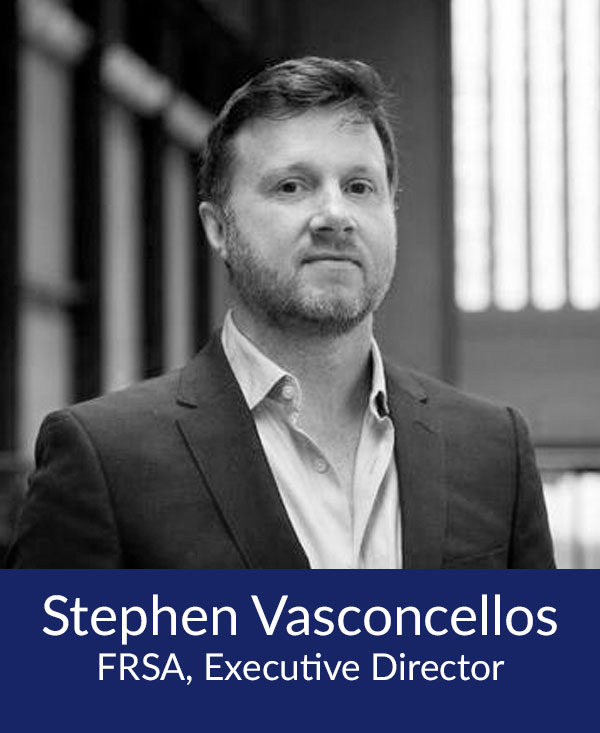 Stephen studied Law at the Universities of Edinburgh in Scotland and Rennes in France. Drawing from a rich multicultural background, he was inspired to co-found an international communications agency specializing in the image of nations and to work with leaders in more than 50 countries worldwide over two decades. Over these years, he was able to meet more than 30 heads of state, hundreds of ministers and ambassadors, and thousands of global CEOs – providing a rare window into how traditional power works. Today, Stephen views his current mission as one of empowering the 99% by catalyzing a regenerative, restorative, and inclusive economy for all. He believes that humanity is in the throes of a historic upheaval where decentralization of power is an emergent driver.
Since stepping away from the world of international communications, Stephen launched Salt, a magazine for compassionate business thinking. He also co-founded Reboot the Future, a charity with the simple mission of creating a more compassionate world.
In 2016, Stephen co-authored a book with the Nobel prize winners Al Gore, Mohamed Yunus, and the late Desmond Tutu, titled Imaginal Cells: Visions of Transformation, sharing their visions for transforming our overlapping planetary crises. The book also showcased the work of planetary boundaries' Johan Rockstrom and that of Thomas Lovejoy, widely regarded as the 'godfather of biodiversity,' who argued that humanity should urgently set aside one half of our earth for nature. More recently, in 2020, Stephen authored 'The Handbook for Regenerative Business.'
Stephen is a nature-lover who draws heavily from indigenous wisdom and believes reshaping the role of business along regenerative lines is critical to healing our planet. Stephen believes he has spotted a new type of regenerative entrepreneurship which operates with a climate justice lens. He has tasked Positive, a new organization he has co-founded, with the mission of incubating and growing this new field.
Stephen serves as a Fellow of the Royal Society of Arts (RSA). Founded in 1754, the Royal Society of Arts (RSA), is a London-based organization with Her Majesty Queen Elizabeth II as its current Patron. The society awards the honorary title of "Fellow of the Royal Society of Arts (FRSA)" on individuals worldwide who have made outstanding achievements toward social progress and development.