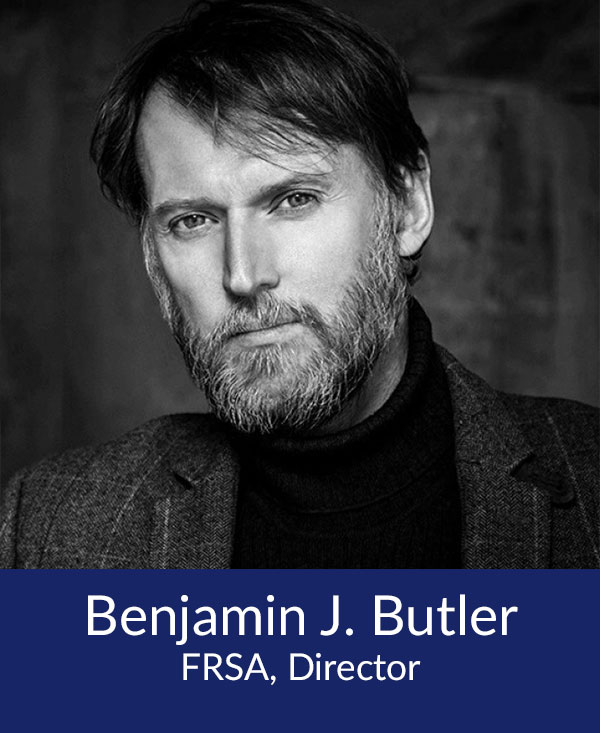 Benjamin J Butler is a former investor and now writer, futurist, and strategist. He has sat on the boards of a number of organisations as an expert on the future including: Global Future Council of the World Economic Forum, Board of Trustees of the American Renewable Energy Institute, International Advisory Board of Athena School of Management and Futurist at Horasis Global.
Benjamin believes humanity is at a turbulent but evolutionary inflection point and perhaps at the dawn of the creation of an ecological civilization. In 2019 he supported the launch of the UN Resilience Frontiers initiative with his 2030-2050 visions (http://www.resiliencefrontiers.org/team/benjamin-j-butler/). He currently writes a column on future trends on substack called Embassy of the Future (www.embassy.substack.com).
He coaches up to 10 visionary artisans of the future at any time, from business leaders and tech CEOs to builders of new movements. He acts as a sounding board on the future and supports building their creative and imaginative capabilities. Benjamin serves as a Fellow of the Royal Society of Arts (RSA). Founded in 1754, the Royal Society of Arts (RSA), is a London-based organization with Her Majesty Queen Elizabeth II as its current Patron. The society awards the honorary title of "Fellow of the Royal Society of Arts (FRSA)" on individuals worldwide who have made outstanding achievements toward social progress and development.